Police say counterfeit U.S. currency has been circulating in Medicine Hat
By Medicine Hat News on February 25, 2020.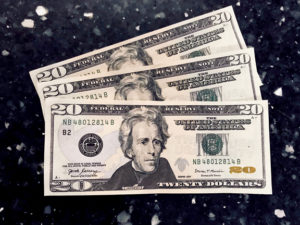 NEWS HANDOUT COURTESY MHPS
Police say they've noticed a surge in reports of fake US $20 bills as of late.
Police say fake U.S. currency has been circulating around the Hat.
According to a news release from the Medicine Hat Police Service, multiple businesses have reported the counterfeit $20 bills over the past week.
The bills all have the same serial number, which ends in 2814 B, and have a texture similar to plain paper, with poor quality detail.
Cops are warning Hatters to be diligent when accepting cash, particularly foreign currency.
Anyone who's encountered fake money is encouraged to call the MHPS at 403-529-8400.
Leave a Reply
You must be logged in to post a comment.